Courses - Dancing / Drumming Courses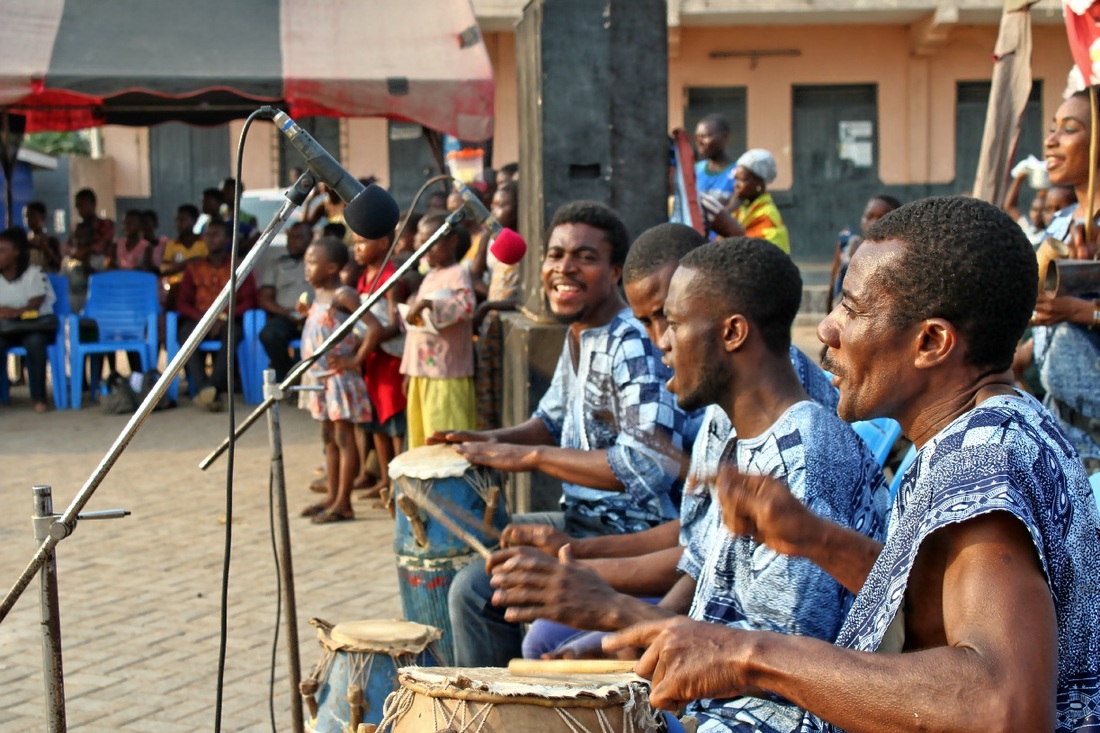 TWERAMMPON TRADITIONALS under Odomankoma-Kyerema Kwamena Pra and a number of teaching assistants offers drumming and dancing courses/workshops for individuals and groups both from Ghana and abroad at a venue that will be decided in each case. The group is housed at Cape Coast Castle, but also the facility at Akatekyiwa 15 minutes from Cape Coast is used for regular training. It is also possible to choose another venue like the residence/hotel where the group is staying.
Prices may be negotiated but below are the basic rates.
Soon - Updated
"Learn African dance to support the needy, have fun, be in good shape, be healthy and help control or minimize social vices in Africa and the whole world."